Eco-responsibility
Parc de la Gorge de Coaticook ans Foresta Lumina is certified eco-responsible through its various implemented measures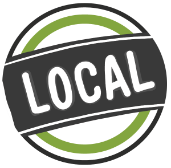 Local purchases
Emphasizing the identification of locally produced goods.
Increasing the number of local products for sale in its on-site store.
Purchasing of local products for its snack bar.
Hiring a local workforce.
Maintaining on-site local repair services for its manufactured items, tools, electronics and/or materials.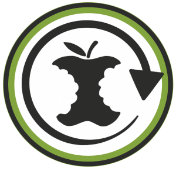 Sort your waste
Providing campers with compost bags.
Using compostable dishes.
Purchase and installation of three-way bins (compost, recycling, and waste) identified with signs to help customers and staff compost properly.
Recycle and sort everything that may be recycled.
Have batteries and hazardous products recycled at recognized drop-off points.
Use of recycled paper, cardboard and toilet paper certified by the Forest Stewardship Council (FSC).
Ask suppliers to avoid over-packaging products.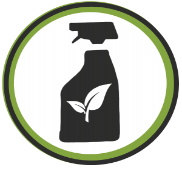 Biodegradable products
Use in part biodegradable hygiene products for household maintenance, untreated wood for our constructions and water-based paint and stains.
Avoid buying petroleum products, for example we no longer buy plastic bags, we sell reusable bags.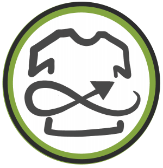 Reuse
Use reusable dishes and containers (e.g.: coffee cups, water bottles…) within our company and ask our staff to do the same.
Set up accessible zones for our customers to fill their reusable water bottles.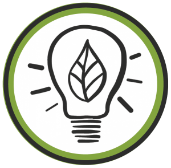 Green energy
Prioritize rechargeable batteries. (CB)
Use of LED technology, driven by exceptionally low power consumption.
Charging stations for electric cars.
Electric golf kart and Side by side vehicle.
Use an ecological search engine for your current web searches and install it on computers (e.g., Lilo, Ecosia, etc.).
Focus on digital: Avoid printing documents or opt for the double-sided option and hardly give any more paper cards, our cards are on the ONDAGO application.
Solar light on the campground.
Use eco-friendly lighting: turning off the lights before leaving is one of the most necessary actions as part of an eco-responsible effort.
Carpooling between colleagues.
For meetings, simple ecological gestures to limit travel: when meeting with multiple people, rely on videoconferences as much as possible.
The possibility of teleworking, under the agreement of the company.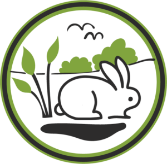 Wildlife
Plant new trees each year.
Reduce the environmental footprint by informing customers of the seven no-trace principles:

Preparing for an outdoor outing contributes to the success of your adventure, which will be a safe and entertaining experience.
Use durable surfaces. Camp on official sites and walk only in trails.
Responsibly manage your waste. Bring back what you initially brought. Inspect stopping places and campsites; do not leave any trash, leftover food, or litter.
Leave stones, plants and any natural objects as found. This includes trees and plants, but also cultural objects.
Fire management. Avoid trampling the vegetation to obtain firewood, purchase firewood at the reception.
Respect wildlife. Observe wildlife from a distance. Do not follow or approach wild animals.
Be respectful of other visitors and concerned about the quality of their experience.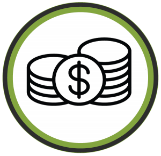 Socio-economic aspect
By conducting employee and customer satisfaction surveys to better consider their opinions, comments, suggestions and needs.
Provide an employee handbook and appraisal system.
Provide an emergency response plan manual.
By offering staff preferential rates on our products and services.